NEW WIND company is engaged in the creation of sites — small promo sites and great stores, simple and complex, beautiful advertising sites and strict corporate portals.
Our employees have a wide experience of sites,online stores and portals of various levels of difficulty development.
Our solutions are based on 1C-Bitrix platform.
«1C-Bitrix» products work on Windows and Unix platforms with PHP management and they fit in functionality with 95% of current projects. Productes are united on the main goal — provide clear, easy, comfortable and professional project management for both end — user and the developer.
1C-Bitrix: Site Manager
Professional web projects management system, universal software product for creation, support and successful development of:
corporate sites
internet stores
information portals
online communities
social networks and other web projects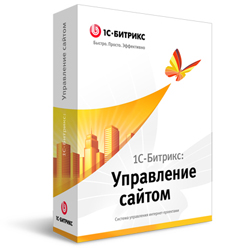 1C-Bitrix: Corporate Portal
Internal company information resources control system for collective work on tasks, projects and documents, for effective internal communications:
Employees contacts quick search
Documents management
Tasks and projects management
Timemanagement 2.0
CRM (Customer Relationship Management)
1С, Microsoft, Google, Apple integration
Business process automation
Performance and security
Mobile web applications